100% Natural Maple Hardwood Charcoal Briquettes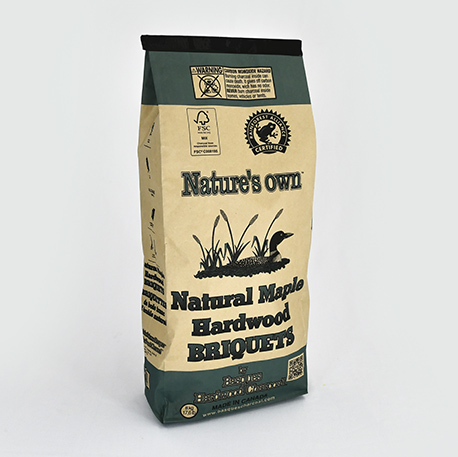 This bag of charcoal briquettes is available in an 8-kg format.
Nature's Own Briquettes is a new product at Basques Hardwood Charcoal. We're proud of our FSC®-certified briquettes, as we know they allow you to cook worry-free! Discover our 100% natural briquettes that provide unbeatable heat stability and, because they're made from sugar maple wood, give off a fantastic, sweet, smoky aroma.
WHERE TO FIND OUR CHARCOAL?