Nature's Own Hardwood Lump Charcoal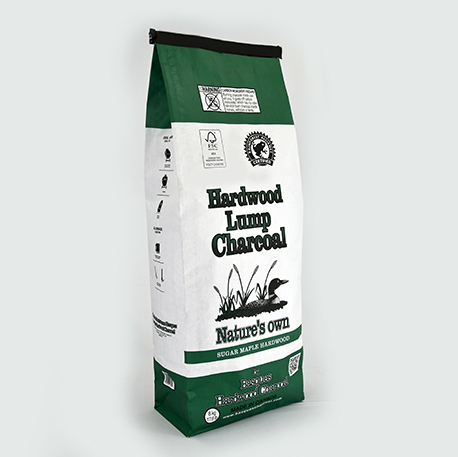 This bag of charcoal is available in an 8-kg format.
In the 1990s, we looked at developing the market in New England. We chose a green tone for this bag, drawing our inspiration from the common loon's plumage. This large, fish-eating duck is known for only frequenting healthy environments. We believe that there is still no better emblem for a 100% natural product!
Since then, many chefs from major restaurants in Boston and New York have made it the trick up their sleeve.
IMPORTANT NOTICE
Please note that because of labelling requirements by California Proposition 65, our products are currently not sold or distributed in the State of California.
WHERE TO FIND OUR CHARCOAL?